Partner Communauté d'Agglomération Lens-Lévin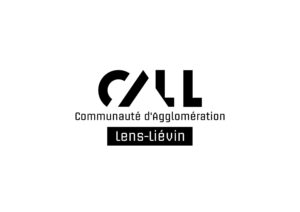 To build and implement its policies, the CALL, whose territory covers 240 km², relies on the 36 municipalities that make it up. They are an essential component of its action and are represented by their mayors and councillors on the Community Council, chaired by Sylvain Robert.
The CALL's competencies are numerous and include economic development, waste management, water and sanitation, environment, housing, mobility, culture, sports, etc. Nearly 245,000 inhabitants live in this agglomeration with its exceptional geographical location, in the heart of the Hauts-de-France region and in direct contact with the capital.
Connected to the A1 and A26 freeways, the main land routes between France and Northern Europe, the CALL also benefits from remarkable rail accessibility, with direct daily return trips from Paris to Lens by TGV (1 hour and 10 minutes) and from Lens to Lille (40 to 50 minutes). In 2022, the CALL budget will amount to 284 million euros and will be balanced with 145 million euros dedicated to operations and 139 million euros for investment.