OUR FUNDING PARTNERS
They support Numérique En Commun[s], share their experiences and their devices, and commit themselves to develop new partnerships in favor of an ever more open and inclusive digital world: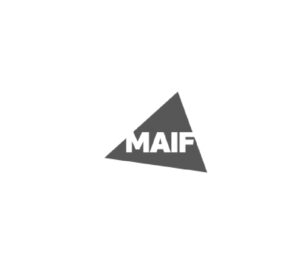 MAIF has been a partner of Numérique en Commun[s] since its creation, sharing the challenges of ethical digital technology in the general interest and serving the common good.
As part of its status as a company with a mission, adopted in 2020, MAIF, the leading insurer in the non-profit sector with more than 3 million members, is committed to having a positive impact.
What is Maif's objective? To defend a digital technology that serves the common good, that acts concretely for a responsible economy, the ecological transition, solidarity, education and risk prevention.
Since 2015, MAIF has been deploying its « My Data and Me » program to raise awareness among the general public and member-policyholders of the challenges of digital technology and to help them master its rules and issues. At the same time, the "Numérique Tour" federated by MAIF aims to make digital technology accessible to all. A meeting place for digital encounters, bringing together partners in the inclusive digital world, this initiative reaches out to remote audiences throughout France to raise awareness of the Internet issues and help them identify the resources available in their area.
Dominique Mahé
President of the MAIF group
–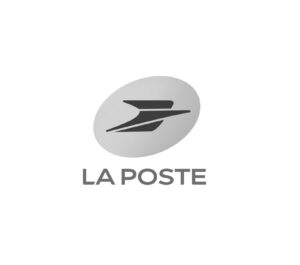 La Poste, which has become a « company with a mission », is committed to promoting ethical, frugal and inclusive digital technology: the fight against digital illiteracy is at the heart of its social commitments.
La Poste is present in all regions and is carrying out numerous actions in conjunction with its partners to detect, guide, support, train, equip and facilitate digital access for citizens: 200,000 people benefited from these actions in 2020.
La Poste is supporting the government's initiative by actively contributing to the "CnFS" measure, deploying 100 'France Services' digital advisors in 57 departments from the beginning of 2022. They will work in a network of 400 post offices located in areas particularly affected by digital inability, in priority urban districts and rural areas.
La Poste Group has been a partner of Numérique en Commun[s] since its creation in 2018 and shares its values by actively acting to reduce the digital divide in France.
PASCAL CAYE
Director of Social and Solidarity Economy and Territorial Dynamics- La Poste
–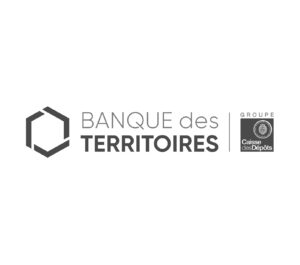 Partner since the creation of Numérique en commun[s], Banque des Territoires is developing an action plan to make territories more inclusive, connected, attractive and sustainable.
— The identification and networking of those who act for digital mediation with the financing of territorial Hubs for an inclusive digital; ;
— Building and supporting inclusive public policies with the "France Services" network, the "Digital Steps" with La Poste or the investments in #APTIC ;
— Supporting caregivers and citizens towards a more connected and ethical use of digital technology by operating on behalf of the State, in collaboration with the "ANCT", for the deployment of "France services" digital advisors ;
— Disseminating and promoting initiatives in favor of digital inclusion to support French men and women who are far from the digital world: accessibility to telemedicine services, education or support for the digitalization of small businesses.
Nicolas Turcat
Education, Inclusion and Service to the Public, Investment Department – La Banque Des Territoires
–
OUR PARTNERS IN THE REGION
We are building this new edition with them: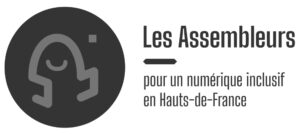 "Les Assembleurs" is an association whose mission is to accompany, train and animate a collective dynamic for an inclusive and creative digital environment in "Hauts-de-France" region. They participate in the dynamics of inclusive digital Hubs, whose role is to structure the ecosystems of digital mediation in the territories.
In 2022, les Assembleurs will provide training for caregivers and mediators, meetings between digital inclusion players, support for local authorities in the deployment of 300,000 Digital Passes, and sector-based projects in education, VSEs and the fight against poverty. The project has been developed since the end of 2019 within the POP collective, its activities are currently carried out by an association that is intended to evolve into a SCIC during 2022.
The team has more than 10 employees and plan to double the number of staff by the end of 2023. The Assemblers organized a local NEC in 2021 and are co-constructing the NEC project in this 2022 edition.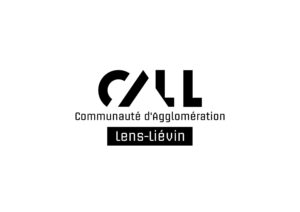 To build and implement its policies, the CALL, whose territory covers 240 km², relies on the 36 municipalities that make it up. They are an essential component of its action and are represented by their mayors and councillors on the Community Council, chaired by Sylvain Robert.
The CALL's competencies are numerous and include economic development, waste management, water and sanitation, environment, housing, mobility, culture, sports, etc. Nearly 245,000 inhabitants live in this agglomeration with its exceptional geographical location, in the heart of the Hauts-de-France region and in direct contact with the capital.
Connected to the A1 and A26 freeways, the main land routes between France and Northern Europe, the CALL also benefits from remarkable rail accessibility, with direct daily return trips from Paris to Lens by TGV (1 hour and 10 minutes) and from Lens to Lille (40 to 50 minutes). In 2022, the CALL budget will amount to 284 million euros and will be balanced with 145 million euros dedicated to operations and 139 million euros for investment.

A center of excellence for cultural innovation, Louvre Lens Vallée is defined in part as an open place to experimentation and the discovery of digital tools in the cultural and creative industries. Located in a former elementary school, the LLV building is a real creative playground for entrepreneurs, students, citizens, creators, artists and designers. The building is equipped with a Fablab called MuseoLab, a space for prototyping and research composed of a range of machines facilitating innovation such as 3D printers, a digital embroidery machine or a laser cutter. It is also a free coworking space and rental spaces for companies or training organizations.
Since 2019, LLV has also been hosting the Pop School antenna in Lille, as part of the Grande École du Numérique on the CALL territory. A school offering various free training courses in web and digital communication, accessible to people in retraining. It highlights courses such as mobile application developer, community manager, web developer, or technician specialized in cybersecurity.